The Group
The Rasper Players are a theatre group based in North Wexford. They were established in 2011 and since then they have produced Sucking Dublin by Enda Walsh, The Vagina Monologues by Eve Ensler and an outdoor, site-specific production of Carthaginians by Frank McGuinness. They are currently in rehearsals for their 2013 3-Act Festival play "Animal Farm" by George Orwell and adapted to the stage by Peter Hall.
The Play
The play's main subject is that of severe clinical depression, a disorder from which Sarah Kane suffered. She took her own life not long after writing this play and sadly Kane never got to see this play produced on stage. It can be seen, in many ways as the author's suicide note or autobiography. Other themes that run throughout the play, in addition to depression, are those of suicide, isolation, dependency, relationships and love.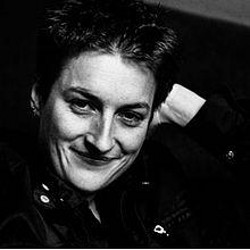 The Author
Sarah Kane (1971 - 1999) was an English playwright. Her plays deal with themes of redemptive love, sexual desire, pain, torture - both physical and psychological - and death. They are characterised by a poetic intensity, pared-down language, exploration of theatrical form and, in her earlier work, the use of extreme and violent stage action. Kane herself identified some of her inspirations as expressionist theatre and Jacobean tragedy. Critics, including Aleks Sierz, have seen her work as part of what Sierz calls the In-Yer-Face style of theatre, a form of drama which broke away from the conventions of naturalist theatre. Kane's published includes five plays and one short film, Skin
Kane struggled with severe depression for many years and was twice voluntarily admitted to the Maudesley Hospital in London. For a year she was writer-in-residence for Paines Plough, a theatre company promoting new writing, where she actively encouraged other writers. Before that, she had worked briefly as literary associate for the Bush Theatre, London. Kane died in 1999, when, two days after taking an overdose of prescription drugs, she committed suicide, shortly after finishing "4.48 Psychosis" and before its first production
Interesting Bits
TRIVIA 1: The title of the play derives from the time, 4:48 a.m., when the author, in her depressed state, often woke
TRIVIA 2: Kane's favourite band was Joy Division, purveyors of dark and gloomy music
QUOTE 1: "What I sometimes mistake for ecstasy is simply the absence of grief"
QUOTE 2: "How on earth do you award aesthetic points to a 75-minute suicide note?" (Drama critic, Michael Billington in his review of 4.48 Psychosis in The Guardian newspaper